Lucy Lawless sex naked photos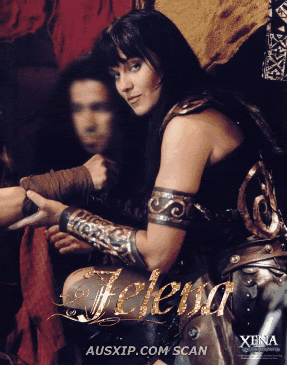 Lucy's Blog:
(click here for more messages)
3/25/15 -- Thanks from Lucy for the 2014 Feel the Love Pledges
(click to see what people did):

Thank-you, my darling friends for spreading joy in your communities. I am proud of each and every one of you.

I want to thank you for years of community goodwill. I hope you will go on doing good.
After all, paying forward is a natural part of being alive and connected to humanity.
I love and honour you all for your incredible Generosity of spirit, which is the oil that makes the machinery of society go.
You do our show proud!
Hugs to you all,
Lucy L
4/27/14 -- Note from Lucy on the 2014 120 Hours Project (click to see what people did):
Thank you all who participated in the 120 Hours Project!
I am very inspired by all those who are seeking to make their communities kinder and more loving. There is nothing better to do in life than to connect to the greater good.
I love you all,
Lucy
10/26/13 -- Note from Lucy about Feel the Love pledges:
My darling friends! Thank-you for your many kindnesses in paying forward. No matter what you have chosen to gift the world this year, I am so honoured to be associated with you. We are not here long so let's try to leave the planet a little better off for our having been here.
Love and light to you always,
Lucy
5/18/13 -- Bids for Kids press release note from Lucy:
"I am incredibly fortunate to have an amazing fan base around the globe many of whom willingly support causes I am passionate about. Although of course I've got my own voice on my answering machine, if I can offer that to someone else and it generates much needed funds for Starship Children's Hospital then I'd be thrilled!" Lucy says.
4/1/13 -- (note from Lucy on 120 Hours project:
Dear friends, our job on this planet is to make our children's physical and social environment safer. Thank-you all for giving your time to enrich your own communities. I love that my fans don't care about lipstick. We ain't perfect but we try to do the right thing always.
I am proud of you all!
Lucy
1/8/13 --
After hurling ourselves off the rigging of the Tucker Thompson, into the cool clear waters of Matauri, I hitched a ride over to the Rainbow Warrior III. Very exciting to be back on board with some of the original crew of the RW I, which was bombed by the French Govt in 1985. The ceremony took place at the resting place of the original ship. A very moving ceremony hosted by the Greenpeace crew and the Ngati Kura, who put everyone up at the marae.
Looking forward to seeing you all in LA!
Lucy
12/10/12 --
My dear friends,
I have read thru each and every Feel the Love pledge and I am so grateful for your continued generosity. From donating blood, to blankets, clean water awareness and Starship support, I want you to know how wonderful it is to be part of your movement to spread more joy. You are absolutely the best fans in the world. Ren and I are so lucky.
I am looking forward to seeing you again in Jan!
In other silly news, Sharon has inspired me to take tap-dancing lessons and I intend to video the whole sorry saga. Just 30 second vids which I'll tweet, if I can figure out how. It's going to be daft and a bit embarrassing. You're going to love it.
Hooray for everything!
L
What's New:
9/24/16 -- Lucy confirms Ash vs Evil Dead appearances at Michigan State University and New York Comic Con (see above).
8/21/16 -- Lucy at Palermo Comic Convention Sept 2-4 (see above).
7/17/16 -- Lucy at San Diego Comic Con participating in 2 panels (see above).
6/16/165 -- Lucy participating in Bloomsday in NZ (see above).
6/8/16 -- Confirmed with Lucy she will be attending Oz Comic-Con in Melbourne on June 11.
3/26/16 -- Confirmed with Lucy that she will be attending Oz Comic-Con in Perth (April 2) and Adelaide (April 9).
10/20/15 -- More upcoming Lucy appearances for Ash vs Evil Dead (see above) and I confirmed with Lucy that is her Facebook page. They set it up for her in the Facebook offices when she did that Facebook Rapid Fire Questions video about Ash vs Evil Dead.
10/1/15 -- List of upcoming Lucy appearances:
Oct. 5 Auckland NZ Lucy Lawless: Living Brave
Lucy will share her journey from Mt. Albert-to-Hollywood, her fierce work on climate change and she will share her knowledge on how you too can live brave and change the world.
Oct. 10 NYC New York Comic Con
Ash vs Evil Dead 3-4pm panel
Oct. 12 NYC NPR Presents
Ask Me Another with Bruce Campbell and Lucy Lawless
On October 12th, we put the stars of the new television series
Ash vs. Evil Dead
in the puzzle hot-seat!! Come in costume as this will be our Halloween taping!!
Oct. 13 NYC Paley Fest: Ash vs Evil Dead
Oct. 17 & 18 Dallas Comic Con
Lucy will be doing autographs and photo ops with Renee
9/12/15 -- Check out the #FeelTheLove twitter campaign.
#FeelTheLove
It's that time of year and we're going Twitter on the 20th anniversary of Xena
a show that touched fans so much they've been spreading the love they feel from the show to their own communities. It starts Monday, Sept. 21 and runs through to Sept. 28. Use the hashtag and spread the love!
Here's a tweet Lucy just sent out:
9/4/15 -- It's the 20th anniversary of Xena! Check out the note from Lucy above thanking you all for taking the show to heart and spreading that love around and being "Xena" in your own communities.
7/31/15 -- Lucy's in town for the TCA summer television press tour for STARZ Ash vs Evil Dead and they released the first photo of her as Ruby. See above.
7/6/15 -- Lucy finished Salem and is now filming Starz's Ash vs Evil Dead. Note above that she'll be making an appearance at the San Diego Comic Con July 10 for a panel and autographs with Bruce Campbell and the creators of the upcoming series.
3/25/15 -- Just received a thank you note from Lucy for the Feel the Love pledges. See above :)
3/22/15 -- I've confirmed with Lucy that she will be appearing in a new
Marvel's Agents of S.H.I.E.L.D
episode on March 31. See link above.
3/15/15 -- Sent Feel the Love Day pledges to Lucy. Thanks to all!
3/9/15 -- Yes, Lucy will be joining Bruce Campbell in the Evil Dead tv series!
Extending the Feel the Love Day pledges. See note above. Again, you folks amaze me with your generosity and ingenuity with the things you come up with to do.
Read the pledges here.
3/3/15 -- First photo of Lucy from Salem (see above) as the Countess Marburg.
2/6/15 -- "Feel the Love Day" begins! Read note above.
1/22/15 -- Looks like we're nearing a sellout of the Saturday tickets for the 2015 Burbank Xena convention -- the day Lucy and Renee are appearing!
1/14/15 -- Lucy will have a recurring role on WGNAmerica's series
Salem
whose second season starts this April! She will play Countess Marburg, one of the last remaining survivors of the line of ancient German witches.
12/9/14 -- click for a delightful interview with Lucy and Sam Rubin on KTLA Morning News
12/8/14 -- Counting down to Lucy in Sleeping Beauty at the Pasadena Playhouse -- two days till Opening Night! Buy tickets here
11/17/14 -- Lucy will be appearing as Carabosse in Sleeping Beauty at the Pasadena Playhouse in Pasadena, CA from December 10, 2014 - January 4, 2015. Buy tickets here
10/19/14 -- Lucy will be at Xenite Con III in Paris on October 25 and 26
10/9/14 -- Lucy Lawless: Get behind Help Our Kids
10/4/14 -- Just confirmed with Lucy she will be at New York Comic Con Oct. 10 and 11.
9/21/14 -- Lucy's guest appearances on Agents of S.H.I.E.L.D. start Tuesday, September 23 on ABC in the US. See clip above.
9/20/14 -- Lucy's 6-part Australian mini-series, The Code, starts tomorrow in the US on Direct TV/Audience.
9/20/14 -- Lucy is participating in the People's Climate March in Auckland. It's the 21st which is today in NZ!
PEOPLE'S CLIMATE MARCH AKL
We are honoured to announce that the wonderful Lucy Lawless will be speaking at Aotea Square at The People's Climate March AKL! Thankyou Lucy!
7/31/14 -- Read Lucy's new NZ Herald column on Irlen Syndrome.
7/27/14 --
Marvel's Agents of S.H.I.E.L.D.
executive producers confirm at San Diego Comicon that Lucy will guest star on the series. Number of episodes not yet known. See links above including a tweet from an actor on the show with a photo of a Lucy-signed
S.H.I.E.L.D.
script.
7/21/14 -- Just got a note from Lucy confirming that she just signed to do a role in
Marvel's Agents of S.H.I.E.L.D.
See note and link above.
7/3/14 -- Lucy is doing a column for the New Zealand Herald. And she has helped launch the Climate Voter campaign.
6/17/14 -- Posted a youtube video of a portion of Lucy doing the Bloomsday reading. See above.
Posted the links to the articles in the NZ Herald that Lucy assigned as editor. See above.
6/11/14 -- Lucy did an online chat at the NZ Herald office today. See the link above. They also tweeted some photos of her digging in and getting her fingers covered with printer's ink. Do they still have any printer's ink at newspapers. Oh well, you know what I mean. Check out the photos above.
6/9/14 -- The end of May, Lucy sent me a note saying she was working on an article for the Herald. It comes out this Friday! Check the links above and Lucy's tweets.
5/17/14 -- Confirmed with Lucy that she'll be part of the Bloomsday reading on June 16 in Auckland.
BLOOMSDAY
JUNE 16
Thirsty Dog Tavern
, Karangahape Rd
7:30pm-10:30pm
Just confirmed with Lucy that she's participating in this.
Lucy Lawless and Michael Hurst, stars of the epic sandals & skirts TV soap Xena, Warrior Princess, will be re-united in June in a K Rd pub for Auckland's fabulous annual literary bash, The Jews Brothers' Bloomsday. They'll be part of a tribute to James Joyce's masterpiece Ulysses, celebrated in pubs the world over on June 16, the world's sole annual commemoration of a totally fictional date, June 16, 1904, a date in which something happened only in a book.

Lucy Lawless will be making a guest appearance as Molly Bloom, faithless wife, reading from Molly's extraordinary and explicit 50-page soliloquy.Top stage star Michael Hurst will be playing Joyce's alter ego, Stephen Dedalus.
5/4/14 -- Just confirmed with Lucy she's appearing at the Auckland Writers Festival on May 18.
Letters of Note
Sunday, May 18 -- 2:30-3:30pm
Upper NZI Room, Aotea Centre
50 Mayoral Drive Auckland New Zealand
Actress and activist Lucy Lawless joins the luminous line-up taking part in this year's Festival, reading letters written by the famous and brilliant from the book Letters of Note (www.lettersofnote.com), in a free event of the same name on Sunday May 18 at 2.30pm. You will need to buy a ticket to get into the festival.
Writer, director and actor Fiona Samuel, multi-award-winning biographer Lucy Hughes Hallett (UK) and actor George Henare are also doing the honours. As this is a FREE non-ticketed event, get there early to queue for a seat.

4/27/14 -- Lucy loved all the great things you did and she sent a message (look left!).
4/26/14 -- 120 Hours Project for Lucy's birthday -- the final total is 10281/2 Hours!! Awesome! You guys rock!!!!!!!!! Sending this list to Lucy today.
4/24/14 -- Parks and Recreation finale airs tonight with Lucy!
4/10/14 UPDATE -- Lucy's interview of Josh Mankiewicz is now online! It's fun! Check it out.
Lucy interviews Josh Mankiewicz (click the image to watch)
Interesting series of tweets:

And here it is! My interview with the wonderful , or more accurately, her interview with me.

· Interviewing for website.
Great guy, wonderful journalist!
·

Yes, that is in my kitchen.
She came over for an interview -except she's interviewing me. We will have it
up on social media and our website pretty soon, probably later this week. Well, of course she was great. I'll be sending out a link to the interview as soon as we finish
editing it.
4/10/14 -- Lucy tweeted that she'll be performing at the Starship Big Egg Hunt Gala and Auction on April 16 down in New Zealand. Click link above for ticket information.
3/31/14 -- 657 1/2 What a jump up in hours! Seems like everyone, including me, dives in at the last minute. And I received a few messages asking if I could just extend this until the end of this week. So you've got 4 more days. Mark it on the calendar <G> And check the latest additions. Snow shoveling during the unending winter storms! Crisis hotlines, quilting, videos of WWII veterans, holding hands in hospice, assembling brown bag lunches for shelters, puppet shows, singing with kids. So many ways to reach out. It does so much good and probably sends you off to sleep with a smile on your face for the smiles you've put on others' faces.
3/30/14 -- Now up to 460 1/2. Jumping up every day! We've added Earth Hour, Guerrilla gardening helping bees, butterflies to survive, prayer and cooking for the homeless. You guys are awesome :)
3/27/14 -- Up to 375 hours! Cake baking, counseling, tutoring, reading to kids and driving folks who don't have their own car. Keep 'em coming!
3/24/14 -- A jump to 304 hours! You're out doing more work with animals, nature and kids. Cheering up cancer wards. And putting reading to good use. Keep these great ideas coming :)
3/23/14 -- The 120 Hours is going great guns and, as we did last year, we've already shot by the number we were aiming for! We're at 201 hours! We've got, for example, helping animals, Girl Scouts and seniors, building and tree trimming for neighbors, volunteering in schools, recycling and participating in Earth Hour. Thanks to all who have written so far and let's keep it going!!
3/21/14 -- AUSXIP Starship Charity Auction now online.
3/19/14 -- Lucy and Josh Mankiewicz tweeting about their interview for Dateline. See tweets above.
3/18/14 -- Supanova Update:
I just confirmed with Lucy that she won't be at Melbourne on Sunday, April 13, but will be there Friday and Saturday (April 11 & 12). She will still be there all three days on the Gold Coast (April 4-6).
New note from Lucy about the Australian Supanova conventions.
She just tweeted:
"Okay, Australia, buckle up. I'm coming to a Supanova near you.
Bris-i and Melbourne. April. Looking forward!"
(Actually she's going to Melbourne and the Gold Coast, not Brisbane)
3/9/14 -- Going to do the 120 Hours Project again this year for Lucy's birthday as it was such a success last year. Check the post above for details!
3/4/14 -- Lucy will be in the Parks and Recreation finale on April 24.
2/22/14 -- Lucy had a great time at the Ella Benefit and she sent me a couple phone videos of the rehearsal.
Note from Lucy after the Ella Benefit show:
"It was AMAZING!"
(click images to view):
2/17/14 -- Lucy just sent up a note about what she's going to sing at the Ella benefit. LIMITED NUMBER OF SEATS at 0 by calling 818.995.7100 x 102
Note from Lucy:
"I am singing one of the Beach Boys' huge feel good hits with Mike Love.
It is going to be such fun!"
Hey, is that Lucy in the background during rehearsals? Sure is.
And here.
2/15/14 -- Talked with Lucy and she's been working with Mike Love getting ready for this Thursday's Society of Singers Ella Awards and Benefit Gala.
Lucy Tweet:
I'm performing Benefit with of the
Thursday evening. A Great cause!
(Thursday, Feb. 20)
2/11/14 -- UPDATE: New note from Lucy about the Australian Supanova conventions. She just tweeted:
"Okay, Australia, buckle up. I'm coming to a Supanova near you. Bris-i and Melbourne.April. Looking forward!"
(Actually she's going to Melbourne and the Gold Coast, not Brisbane)
2/11/14 -- Note from Lucy about the Australian Supanova conventions:
"My availability for Supernova is unclear so I said No. That could change but until Sharon says it, I'm not there."
12/22/13 -- It's the final performance of
Chicago
and Lucy popped up a photo of her and the blowup dolls in the show. Don't ask me. I haven't a clue!
FINAL PERFORMANCE!
Lucy and the Dancing Girls Ready For The Final Show!
LUCY LAWLESS STARRING IN
CHICAGO THE MUSICAL

AT THE AUCKLAND THEATRE COMPANY
DIRECTED BY MICHAEL HURST
NOVEMBER 1 - DECEMBER 22, 2013
(she's playing Velma)
10/26/13 -- Lucy read the Feel the Love pledges and sent a note. You've delighted her with your gestures of love for each other and the planet.
2013 Feel the Love Day Pledge List On It's Way to Lucy! Many thanks to all who participated.
(read the pledges)
10/20/13 -- The Feel the Love pledge list has been sent to Lucy. Thanks to all :)
10/19/13 -- Down to the last day for the Feel the Love pledges! Check the list to make sure I received yours.
10/16/13 -- And another pledge! They just keep coming <G>
10/15/13 -- And another pledge!
10/14/13 -- Added more Feel the Love pledges :)
10/13/13 -- Heaps more pledges and a request to keep the list open for one more week. Request granted!
10/9/13 -- More great, imaginative pledges coming in. Check 'em out.
10/5/13 -- The Feel the Love pledges are arriving in my mailbox! People are cleaning beaches, helping kids, animals and elders, collecting shoes for the homeless, donating to Starship and the Red Cross, helping children with cancer, abuse victims, the unemployed and veterans, reading to kids and recycling. Lots of great things going on. Hop over to the website and check it out.
9/30/13 -- Auctions ended!
10-Minute Skype with Lucy -- 10
crew vest -- 0
Lucy/Xena costume piece -- 0
9/26/13 -- Well, that was quick! Diane and Ron tied the knot on Parks and Recreation tonight!!
9/24/13 -- Starship auctions! Ending Sept. 30 NZ. See links above. A 10-minute Skype chat with Lucy! Crew vest! Lucy/Xena costume piece! Gotta have them! Support the Starship kids! Way too many exclamation points, but this is exciting!!!!!!!
9/21/13 -- Feel the Love Day Pledge List Starting! See notes above.
8/31 UPDATE:
Lucy did hurt her leg this afternoon, but she'll be ok. Her schedule for Sunday remains as planned except that she will be signing autographs on the Walk of Fame rather than downstairs where she has been for the last two days. Her schedule is:
10am BSG Panel
11:15am - 1:45pm - Autograph Signing on the Walk of Fame
2:45pm - 3:15pm - Photo Op - Marriott International Hall North
3:30pm - 6:30pm - Autograph Signing on the Walk of Fame
8/29 UPDATE:
Lucy at Dragon Con Pics:
http://tiny.cc/ir1l2w

http://tiny.cc/cg0l2w
http://tiny.cc/9h0l2w
http://tiny.cc/kh0l2w
http://tiny.cc/xi0l2w
http://tiny.cc/5j0l2w

8/28/13 -- Lucy's Dragon Con schedule.
This is not set in stone. Things could change on the day. But this is the schedule that has been given to Lucy:

Panels
Spotlight on Lucy Lawless - Friday Aug 30, 1pm, Atrium Ballroom
Spartacus: Gladiators Vengeance - Saturday Aug 31, 1pm, Hyatt Centennial II-III
BSG: C.I.C Conference - Sunday Sept 1, 10am, Hyatt Centennial II-III
Photo Ops
(each session will have Lucy alone, as well as dual shots with Liam and Manu and triple shots with all 3 of them)
Friday 2:45pm-3:15pm - International Hall North
Saturday 12:15pm-12:45pm - International Hall North
Sunday 2:45pm-3:15pm - International Hall North
Autograph Sessions
6 total, 2 per day. all are in Marriott, Room 7, International Level
Times are subject to change
Friday 10am-12pm and 3:30pm-6pm
Saturday 10am-12pm and 3pm-6pm
Sunday 11:15am-1:45pm and 3:30pm-6:30pm
8/27/13 -- Just confirmed with Lucy Lawless that she's filming Australian 6-hour political thriller CODE for Aussie ABC TV.
8/20/13 -- Confirmed with Lucy that she will be yelling "Play Ball!" to the Atlanta Braves and Cleveland Indians on Thursday, Aug. 29, during Dragon Con at Turner Field.
The convention will host Dragon Con night at Turner Field, scheduled for Thursday, August 29th. The game –the Braves versus the Cleveland Indians– will be augmented all evening with Dragon Con-centered events, including a pregame on-field costume parade led by Lou Ferrigno (TV's
The Incredible Hulk
), a first pitch by Liam McIntyre (
Spartacus
), and Lucy Lawless (
Xena, Spartacus
) will call "Play Ball!" to start the game.
8/18/13 -- Just confirmed with Lucy which panels, which days and which photo ops she'll be doing.
Confirmed these panels and photo ops with Lucy:
Lucy will be doing 3 panels:
Friday Lucy panel
Saturday Spartacus panel
Sunday Battlestar Galactica panel
She'll be doing 4 different photo ops each day (Fri-Sun):
solo Lucy
Lucy & Liam
Lucy & Manu
Lucy, Liam & Manu
8/2/13 -- Just heard from Lucy confirming that she will be attending Dragon Con this year -- Aug. 30 - Sept. 2. As she confirms more info about what she'll be doing there, I'll post it.
6/26/13 -- Lucy's all over the musical Chicago this year. She's just signed on to play Mama Morton in the Hollywood Bowl production of Chicago July 26 - 28!
She's also on UrbanJunglesRadio: on Friday July 19.
6/12/13 -- New email addy for Lucy's website is
6/11/13 -- And that fabulous Blue Horse sold for 0NZ. That's one way to "pony up" the ante for Starship!
6/5/13 -- Starship Bids for Kids -- Check out the link to the life-size horse painted by Lucy. Would look great by your pool! Or by your bathtub if you have an apartment!
This stunning aqua blue horse has been painted by Lucy Lawless in support of Starship Children's Hospital. Aptly named 'Argo' after Xena's horse, Lucy was inspired by the ancient Egyptian faience sculptures of the waterhorse or hippo, most fearsome of all African animals.
A message from Ms Lawless:
"I was intrigued by the idea of a 'water-horse'. It is a very serene piece and would look good in a garden setting or close to water.
It made me feel good to have it around and I wrote words up the legs which seem to me, the components of joy."
5/29/13 --
'Kiwi Ranger' is coming to Tiritiri Matangi Island, with the help of Lucy Lawless. Eco-warrior Lucy Lawless and her family will be heading for Tiritiri Matangi Island on Saturday June 1 to help launch the Island's Kiwi Ranger programme. This Saturday Lucy and her family are headed to Tiritiri Matangi Island to help launch the Island's Kiwi Ranger program developed by the NZ Department of Conservation to give youngsters a better appreciation of conservation issues. This should be exciting, informative and competitive! Lucy will complete a series of activities such as coming face-to-face with an extinct bird, working out what could be tough enough to make holes in iron-hard puriri timber and hearing a masked bird sing like an organ! That's how you get your Ranger badge.
Then on June 7 she'll be attending the Q fundraising gala and be part of an auction for a dinner with herself and Michael Hurst. Q is a theatre, a community that connects performing arts and creative industries.
5/27/13 --
Lucy has the best fans. The voicemail charity auction ended with winning bid of 20NZD!
5/18/13 -- Fun things going on!
Starship Bids for Kids May 20 - 27 (NZ time!) --
You could be the first person in the world to have Lucy Lawless record your own personalised answer phone message. The winner of this auction will liaise with the Starship Foundation to develop a personalised answer phone message, though final content remains at the discretion of Ms Lawless. The recording will be sent to the auction winner as a MP3 file via email. The winner will be required to upload this to their phone.
May 20 - 27 NZ
A message to you all from Ms. Lawless:
"Thank you for visiting my auction and for caring about the causes I'm passionate about. By offering this answer phone recording to one of you, I hope to raise as much money as possible for Starship Children's Hospital. Will you please bid generously on this? I care deeply about our precious Starship kids. Love, Lucy xx"
Australian Power Shift Youth Climate Summit July 13 - 15 --
This July, 2,000 young people will come together to shift Australia away from fossil fuels towards renewable energy. Together we can change the game on climate. Lucy will be participating via video link.
5/16/13 -- Back in mid December, Lucy was in town and came to my tap dancing class. That's when she told me she was potentially going to play Velma in Chicago at the Auckland Theatre Company in November. Had to sit on that one for so long! Then she did a tweet about how she was "Going to base my character on Borderline personality of Jodi Arias when I play Velma in ATC's CHICAGO in November." But the contract wasn't signed yet so I still couldn't post. She was just starting to work on characterization. Finally I got the email last night "Just gone official on Chicago." Hot diggity!
May 16 Signed on today to do Chicago in Auckland
with my old mate from Hercules, Xena and Spartacus, Michael Hurst directing. Amazing.
May 16 I am praying that they manage to cast
Amanda Billing as Roxie. Incendiary theatre!
5/9/13 -- May 9 Going to base my character on Borderline personality
of when I play 'Velma' in 's in November. "He had it coming!"
4/15/13 -- Read Lucy's tweets from today's @SundanceChannel and @AfterEllen chat.
4/14/13 -- Lucy's doing a live Twitter chat on @SundanceChannel and @AfterEllen tomorrow about #TopOfTheLake at 8PM ET
4/2/13 -- Lucy's
Top of the Lake
episode turns out to be #5. Okay, I'll wait another week. <G> LUCY IN
TOP OF THE LAKE
EPISODE 5
AIRING ON THE SUNDANCE CHANNEL IN THE U.S.
MONDAY, APRIL 8
4/1/13 -- I sent the link to the list of all the 120 Hours project contributors to Lucy and she just popped me back a message. See her note above. Love the reference to diving in to get our hands dirty and not minding if our lipstick has worn off <G> I'm putting together the photos to make a mini-movie. I'll be dropping a note to everyone who wrote in. Again, many thanks for your support for this project. It was fun for me to read all about what you were doing and it seems you had a good time too.
3/31/13 -- 704 hours of service to their families, friends, neighbors, strangers, communities and the Earth were volunteered by Lucy's fans in honor of her birthday! Never in my wildest dreams did I think we'd hit a number like that. If you haven't checked out the page yet, wander over and read all about it. I'm speechless!
3/28/13 -- Another four days, another 65 hours added to the 120 Hours Project! Total is now up to 377 1/2. Do you think we can make 400? We are so close. There are 3 days left in March! <G>
3/24/13 -- Just added another 61 hours today to the 120 Hours Project! I'm running out of exclamation points!!!!!!! This is amazing and so much fun! 6 more days to go.
3/24/13 -- We're up to 251 hours in the 120 Hours Project!!!!!! I'm gathering the photos to put together into a mini-movie when the project is done to send to Lucy along with the list. Yes, you can do more than one project. Yes, Earth Hour counts. How high can we go in this last week? Go ahead, surprise me <G>
Lucy's episode of Top of the Lake airs on the Sundance channel in the US on Monday, April 1!
3/16/13 -- 120 Hours project now up to 203 1/2. We've added some teaching, lawyering and helping neighbors. Keep the notes coming! We're almost at double the 120 hours! Thanks :)
3/13/13 -- Up to 189 hours! We're taking care of young people, senior citizens, pups, family. Cleaning our neighborhoods and rivers and recycling. Helping people cope in the bad weather that's all over the planet! Climate change anyone? Awesome! Keep 'em coming. We're only halfway through the month.
3/12/13 -- My goodness you guys are good! We've already hit 129 1/2 hours in the 120 Hours Project. What do you think? Can we double it? And, yes, you can do more than one project.
3/10/13 -- The 120 Hours project has begun! Cool things people are doing and messages coming in from all over the world! Check out the website to see what folks are doing.
3/9/13 -- Made a list at the top of all the things people have been asking and added a Twitter aspect to the project! Tomorrow I'll start listing the hours done so far as well as uploading the webpage with your messages and what you're doing.
As for the note about taking a photo of yourself doing your project, for those who have already written me, I'll be sending you a note asking if you can go back and take a picture of yourself at your project. I thought I'd make a movie of all the photos submitted for the website. I think Lucy will get a real kick out of that.
3/8/13 -- The "120 Hours" messages are starting to come in! I'll start the tally going this weekend.
3/6/13 -- UPDATE 3: No, each person is not supposed to do 120 hours! Each person does however many hours they can this month and we total all our hours up together to see if we can hit 120.
3/5/13 -- "120 Hours" UPDATE 2: The project is to do the community service this month between March 1 - 31 to be part of the tally.
3/4/13 -- "120 Hours" UPDATE: There's a bit of confusion about what we're doing this year compared to previous years. You need to do something specific during the month of March.
Here's an example:
Sharon -- California, USA -- I volunteered at the Burbank Animal Shelter -- March 3 -- 2 hours
3/2/13 -- It's Lucy's birthday month, March 29! I came up with "120 Hours" as a way for fans to participate in the festivities and help her celebrate her special day. Lucy thought it was a really cool idea. Check out the note at the top of the page.
2/27/13 -- In the acting world, there are heaps of "maybes" and very few "definites." When I know something for certain, I'll post it on Lucy's website, tweet it @sharondel and facebook it at sharon.delaney. This applies to the possibility Lucy might do the play
Chicago
in New Zealand.
Strike -- An Exhibition of Matchbox Art for Amnesty International
Keeping it green, kiwi actress Lucy Lawless used a plant that survives on humid air to customise her matchbox. Strike is an auction of Matchbox Art created by various artists, designers, musicians and more, especially for Amnesty International and featuring tiny art measuring just 5cm x 7cm created on Beehive Matchboxes. All money raised from this sale will help fund Amnesty International's work to protect the human all over the world.
2/2/13 -- We Did It For The Future -- Lucy Lawless
It's almost a year since we climbed the Shell-contracted drilling rig, Noble Discoverer. Landing on the pier that day we felt dwarfed by the vast 53 meter drill tower that sat atop this rusting hulk which Shell was to use to pioneer their drilling programme in the Arctic. Insignificant as we were we felt something had to be done – a light had to be shone on Shell's insane plans to drill for oil in the icy Arctic wilderness. Not in my wildest dreams did I think we would succeed as we did remaining atop the drill tower for over 77 hours. (read the rest of Lucy's blog)

Star Lawless Slams Oil Giant Shell Outside Court
12/15/07 -- Here's part two of the Disco Lucy video series. The silver mini makes its appearance. Out comes the jewelry and curling iron and food! Lucy's getting hungry. This photo shoot took the whole day.
9/23/07 -- In an earlier message, Lucy talked about the photo shoot that gave birth to Disco Lucy. Here's the first in a series of clips that shows what led up to the photo I'm using as a still to click on for the videoclip.
3/29/06 -- I know Lucy's parents must be pleased as punch with the award she received today.
Wednesday, 29 March 2006 Press Release: Governor General
Lucy Lawless displays the Insignia of a Member of the New Zealand Order of Merit at Government House in Auckland. Her citation reads: "For services to entertainment and the community. Lucy Lawless has had a long film, stage and television career in New Zealand, Canada and the Unites States.
She is most famous for creating the role of Xena in the series Hercules and the 6-year season of Xena, Warrior Princess, both American television series which were shot in New Zealand. She has also made several stage appearances and tours.
She is on the Board of Trustees of the Starship Children's Hospital in Auckland and promoted a Starship Foundation/Sky City fundraising campaign for Puawaitahi, New Zealand's first multi-agency centre for abused children. She was patron and speaker at the Women in Film and Television International Summit in Auckland in April 2004."
LUCY AND FRIENDS
DESIGNER ALEC ADORIAN
DRESSES LUCY ON CELEBRITY DUETS
"Ooo, Baby, Baby" with Smokey Robinson "Whenever I Call You Friend"
with Kenny Loggins

"Footloose" with Kenny Loggins "I Know I'll Never Love This Way Again"
with Dionne Warwick


"I Say a Little Prayer "Shoulda Known Better"
with Dionne Warwick with Richard Marx

"September" with the Gang
DAVID MACK PAINTS LUCY LAWLESS
"I am thrilled to have been painted by the great, Dave Mack. He did a few studies of me just for the hell of it. I told him all I really wanted to be was a cowboy and he made me look like a total fox!! . . . in a Brokeback Mountain sort of way."